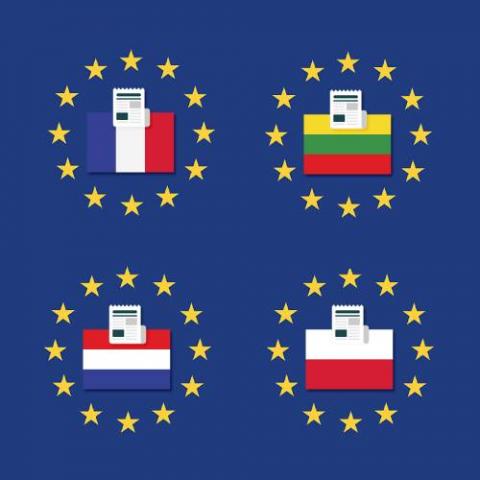 A working group, consisting of Dutch, French, Lithuanian and Polish SAs and supported by the European Data Protection Board (EDPB), has looked into a series of complaints concerning potential infringements of the General Data Protection Regulation by Vinted UAB, the operator of the clothes sales website Vinted.com.
SAs from France, Lithuania, Netherlands and Poland are examining issues related to, among others, transparent information, storage of data related to the withdrawal of funds or to exercise of the rights of data subjects. The work also focuses on the processing of personal data in the context of data processing related to blocking users' accounts.
Given that they have received a significant number of complaints concerning the online clothing sales website vinted.com, operated by the Lithuanian company Vinted UAB, the supervisory authorities from France, Lithuania and Poland have entered into cooperation to investigate compliance of this website with GDPR. After the working group was formed, the Dutch supervisory authority also became involved in its work. Thanks to their commitment and a close cooperation between supervisory authorities in the ongoing proceedings in connection with the activities of Vinted UAB, the investigations resulted in a working document, which is under harmonization process, and will be used to assess the complaints against Vinted UAB.
The involvement of supervisory authorities in the work of the Vinted working group is an example of close cooperation between SAs in law enforcement – a strategic priority for the EDPB. At a meeting held in Vienna on 27-28 April 2022, EDPB members agreed to further strengthen cooperation on strategic matters and to diversify the scope of cooperation methods used.
The work of a dedicated Vinted working group is expected to be an example of very close cooperation, for the benefit of the data subjects. Thanks to the involvement of other authorities, the Lithuanian supervisory authority obtained substantive and human resources support. The authorities all work informally in order to assist the Lithuanian SA to issue draft decisions dealing with both principles and specific cases in the official One-Stop-Shop procedure. With the dedicated Vinted working group as an example, the EDPB agreed to use this form of cooperation more frequently in the future.
The news published here does not constitute official EDPB communication, nor an EDPB endorsement. This news item was originally published by the national supervisory authority and was published here at the request of the SA for information purposes. Any questions regarding this news item should be directed to the supervisory authority concerned.