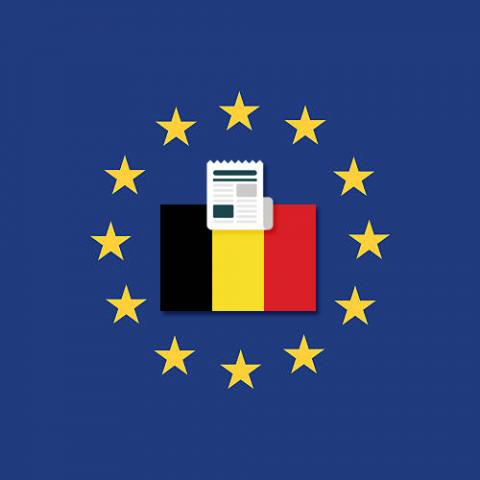 Background information
Date of final decision: 4/04/2020
Cross-border case or national case: national case
Controller:  Brussels South Charleroi Airport   
Legal Reference: lawfulness of processing (articles 5.1.a, 6 and 9), purpose limitation (article 5.1.b), transparency and information (articles 5.1.a, 12, 13), record of processing activities  (article 30), DPIA (article 35)
Decision: Fine, Reprimand
Key words: Temperature checks, special categories of data, Article 9, airports, covid-19, health data, cameras
Summary of the Decision
Origin of the case
Thermal cameras were used to check whether the passengers at Brussels South Charleroi Airport (Belgium) had a body temperature of 38° Celsius or above. At the departure level, the purpose was to prevent sick travellers from entering the departure hall. These temperature checks took place from June 2020 to March 2021.
Moreover, passengers arriving from red-zones were provided with information on COVID if their temperature was over 38°C. This screening took place between September and October 2020.
Key Findings
The Litigation Chamber of the Belgian Supervisory Authority (BE SA) found, based on the report of the Inspection Service, that the airport lacked a valid legal basis for processing data related to the temperature of travellers, particularly considering it processed data pertaining to a special category of data under the GDPR (health data). The temperature checks were mainly based on a Protocol adopted by the Ministry of Mobility, which does not meet the criteria of the GDPR, i.e. to be a clear and precise legal standard whose application is foreseeable for the data subjects.
The BE SA also found observed shortcomings in terms of purpose limitation, transparency and the information provided to travellers as well as in the quality of the data protection impact assessment (DPIA) and the record of processing activities.
Decision
The BE SA fined Brussels South Charleroi Airport 100,000 EUR  and imposed a reprimand.
For further information: https://www.autoriteprotectiondonnees.be/publications/decision-quant-au-fond-n-47-2022.pdf (In French)
The news published here does not constitute official EDPB communication, nor an EDPB endorsement. This news item was originally published by the national supervisory authority and was published here at the request of the SA for information purposes. Any questions regarding this news item should be directed to the supervisory authority concerned.