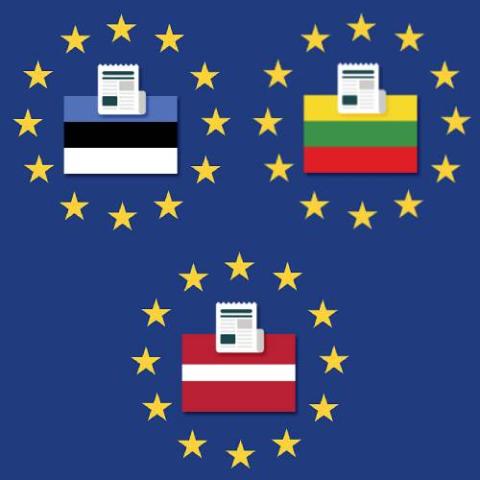 The supervisory authorities (SA) of the Baltic States (Andmekaitse Inspektsioon, Datu valsts inspekcija, Valstybinė duomenų apsaugos Inspectorate) launched a coordinated preventive supervision on the compliance of personal data processing in the field of short-term vehicle rental.
The implementation of coordinated supervision, with the aim of developing recommendations for improving the processing and protection of personal data, follows from the 2021 meeting of the SAs of the Baltic States, during which the authorities agreed that sectoral monitoring will be organized in Estonia, Latvia and Lithuania in 2022.
The SAs have agreed that supervision will be carried out on enterprises offering the rental of short-term vehicles, including electric scooters, whose main recipients of services are natural persons.
Primarily, merchants whose principal place of business is located in one of the Baltic States and who offer their services throughout the Baltics will be monitored. In respect to its decision-making independence, each SA may extend the scope of the supervision to the activities of enterprises who are also active in only one Member State.
The aim of these supervision actions is to monitor the compliance of the application of the General Data Protection Regulation (GDPR) and so proactively address potential threats to citizens' personal data in a sector, the importance of which has increased rapidly in the daily lives of many citizens over the last three years.
The information obtained as a result of the supervision will be analysed in a coordinated manner and the SAs will decide on possible further supervisory measures by developing good practice recommendations for enterprises providing such and similar services to natural persons.
Additional information:
On 2 and 3 September 2021, during the meeting of the Baltic States' personal data protection supervisory authorities, it was concluded that closer cooperation between supervisory authorities will contribute to more efficient and consistent supervision of the processing of personal data in the Baltic States. 
The news published here does not constitute official EDPB communication, nor an EDPB endorsement. This news item was originally published by the national supervisory authority and was published here at the request of the SA for information purposes. Any questions regarding this news item should be directed to the supervisory authority concerned.