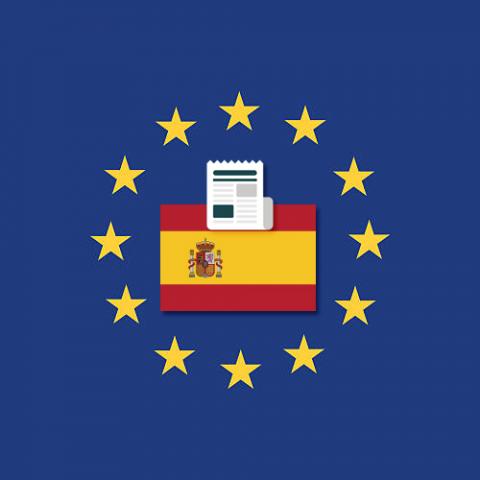 Background information
Date of final decision: 10/11/2021
National Case
Controller: ORANGE ESPAGNE, S.A.U.
Legal Reference: Confidentiality (Article 5.1.f)
Decision:  Imposition of a fine of 700,000 euros
Key words:  Loss of confidentiality.
Summary of the Decision
Origin of the case
Various claims are filed as a result of the issuance of duplicate SIM cards to third parties other than subscribers. As a result of the above, the holders of the telephone line are not only left without service, but the third parties access their bank accounts.
We find an assumption of using fraudulent practices based on the generation of duplicates of SIM cards without the consent of their legitimate holders in order to access confidential information for criminal purposes (known as "SIM Swapping").
Key Findings
Spanish DPA carries out research actions to analyze the procedures followed to manage SIM change requests by ORANGE ESPAGNE, S.A.U., identifying the vulnerabilities that may exist in the implemented operating procedures, to detect the causes for which these cases could be occurring, as well as to find points of non-compliance, improvement or adjustment, to determine responsibilities, reduce risks and increase security in the processing of personal data of affected persons.
The data that is processed to issue a duplicate SIM card and the SIM card (Subscriber Identity Module), which unequivocally identifies the subscriber on the network, are personal data, and their treatment must be subject to data protection regulations.
It has been verified that the measures implemented by ORANGE ESPAGNE, S.A.U. were insufficient, so they generated a loss of confidentiality and the transfer of personal data to a third party.
Decision
The AEPD imposes a total fine of 700,000 euros for the infringement consisting of a lack of confidentiality.
For further information: https://www.aepd.es/es/documento/ps-00022-2021.pdf
The news published here does not constitute official EDPB communication, nor an EDPB endorsement. This news item was originally published by the national supervisory authority and was published here at the request of the SA for information purposes. Any questions regarding this news item should be directed to the supervisory authority concerned.