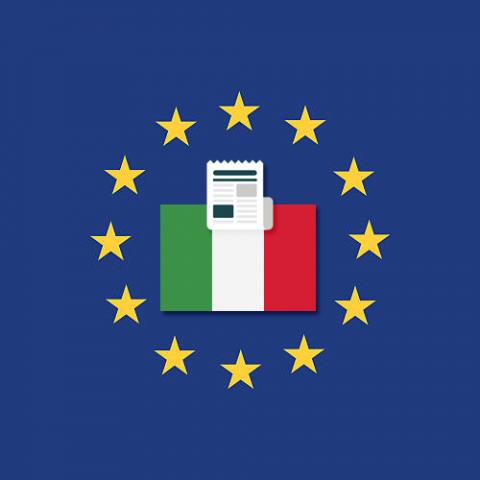 Background information
Date of final decision: 16 June 2022
Controller: Unicredit S.p.A
Legal Reference: transparency and fairness of processing (Article 5.1(a)), transparency in and arrangements for exercise of DSR (Art.12), right of access (Art.15)
Decision: the Italian SA imposed an EUR 70,000 administrative fine and ordered the controller to grant the access request by the data subject
Key words: processing of data in the employment sector, right of access to one's personal data, transparency and fairness of processing
Summary of the Decision
Origin of the case
The case followed a complaint against the failure by the controller (the complainant's employer) to reply to an access request.
Key Findings
The Italian SA found that the reply provided by Unicredit S.p.A. to the access request prior to the complaint was devoid of any substance as the company made any reply conditional upon the filling out of a pre-set form. The form itself was found to be incomplete and misleading as to the actual scope of the right at issue. The company considered it was free to discard access requests that were submitted without using the given form and replied to the data subject only after the latter lodged his complaint.  In that respect, the Italian SA clarified that an access request could not be dealt with by delivering the information notice as per Articles 13 and 14 GDPR; the right of access to one's personal data and the right to be informed, though mutually related, are different rights which are set forth in separate provisions of the GDPR and are intended to afford safeguards and protection in ways that are not fully superimposable. The Italian SA recalled the EDPB Guidelines 1/2022 on data subject rights (right of access) in this connection.
Decision
An EUR 70,000 administrative fine was imposed on the controller which was ordered to grant the access request by the data subject.
For further information: decision in national language "Ordinanza ingiunzione nei confronti di Unicredit S.p.A. - 16 giugno 2022"
The news published here does not constitute official EDPB communication, nor an EDPB endorsement. This news item was originally published by the national supervisory authority and was published here at the request of the SA for information purposes. Any questions regarding this news item should be directed to the supervisory authority concerned.